Sing a Song!
Little Toad
I am a little toad.
Hopping down the road.
(hop up and down)
Just listen to my song.
(make ribbit noises)
I sleep all winter long
(palms together on check)
When spring comes, I peep out,
(peep behind hands)
and then I jump about
(jump around)
and now I catch a fly
(clap hands)
and now I wink my eye.
(wink)
and now and then I hop.
(hop)
and now and then I stop.
(sit down)
TumbleBooks!
Have You Ever Seen a Duck in a Raincoat? - Etta Kaner
Try This!
Play leap frog with your child. Talk about why it is called leap frog!
Watch!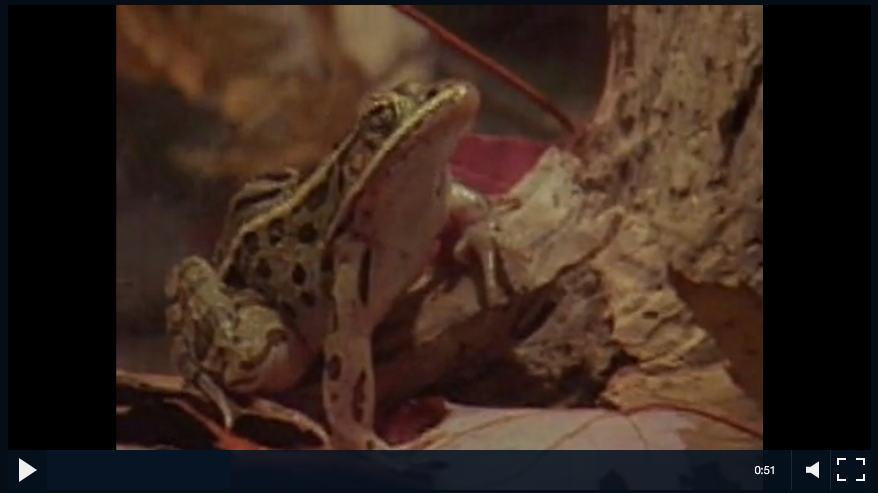 National Geographic: Northern Leopard Frog