Sing a Song
Baby's Nap
This is a baby ready for a nap.
Lay him/her down on mother's lap.
Cover him up so he won't peep.
Rock him 'til he's fast asleep.
TumbleBooks!
My Brother, The Knight - Laura Driscoll
Try This!
Have your child tell you a story about something he or she has done with another family member.
Watch!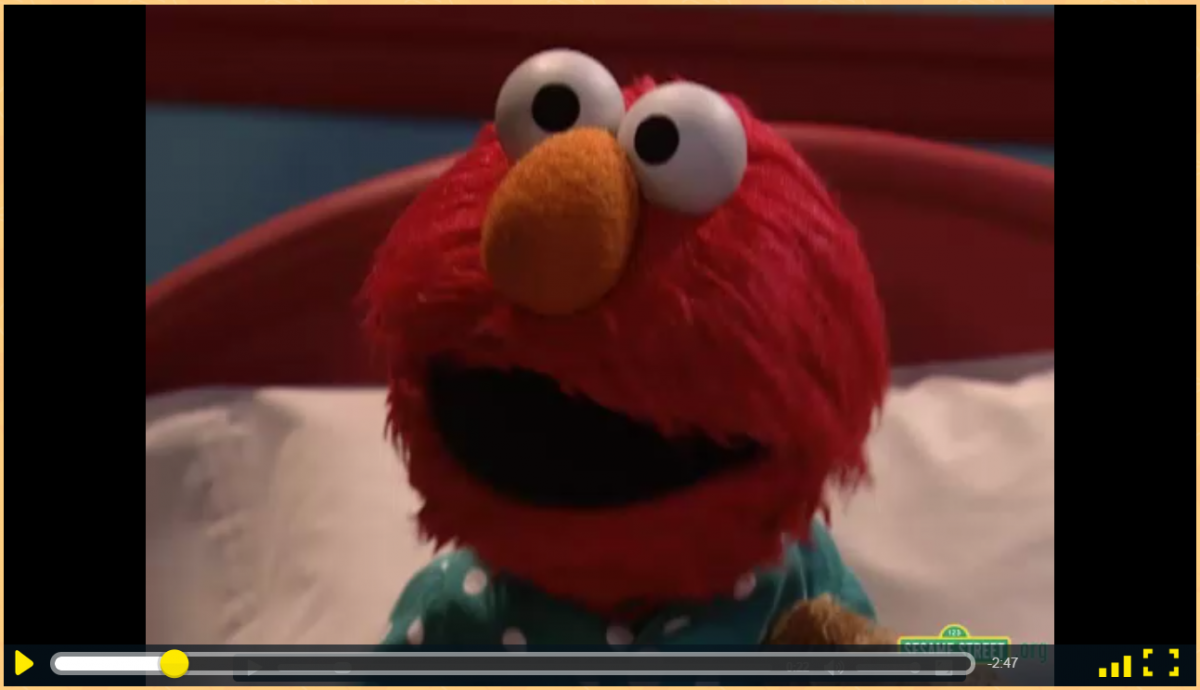 Sesame Street: Andrea Bocelli Sings a Lullaby to Elmo