Sing a Song!
Leaves are Falling
Leaves are falling all around
(Hands over head, bring them 'falling' down)
On the roof tops, on the ground.
(Tent fingertips over head, touch floor)
Leaves are falling on my nose,
(Reach each in turn: nose)
On my head, hands, knees and toes.
(Head, hands, knees, toes)
TumbleBooks!
Into the Tub - Jill P. Nolen and Laura J. Beaver
Try This!
Have fun in the bath. You can talk together about all the fun things to do in the water. Make up songs about being in the water.
Watch!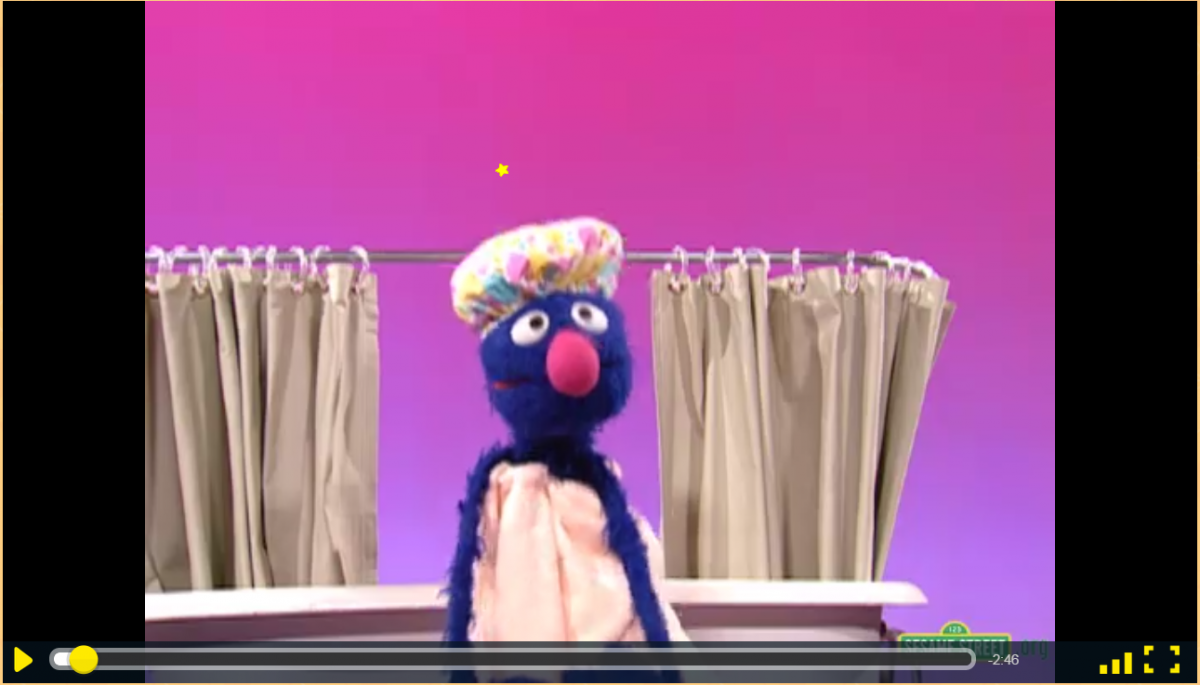 Sesame Street: Global Grover Bathing