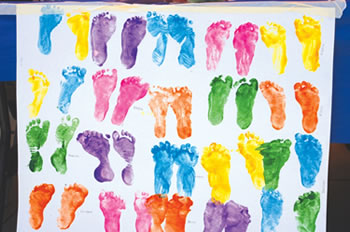 Every day is art day! Use these websites for crafts to make, many using common materials found around the house. Don't worry if the end product isn't perfect--the process is the important part for you and your child.
A Boatload of Craft Ideas!
Masks & More
Masks are a fun craft project for any age. Here are several websites with mask templates to get you started. Design and make your own too!
Explore Art
Design Your Own Stamp
Print the template and create your own stamp.
Free Paper Toys
Print, cut, and glue your way to fun toys and boxes made just of paper. Some younger children will need help with making the toys but everyone can enjoy an animal friend finger puppet.
Download a Dinosaur
Print a few dinosaurs to color and cut out. Make a whole forest of dinosaurs or blow up the page to make a huge one.