Books to Read!
Abuela by Arthur Dorros
Bee-bim Bop! by Linda Sue Park
Blackout by John Rocco
Does a Kangaroo Have a Mother, Too? by Eric Carle
Grandpa Green by Lane Smith
Guess How Much I Love You by Sam McBratney
The Hello, Goodbye Window by Norton Juster
Llama Llama Misses Mama by Anna Dewdney
Mr. Rabbit and the Lovely Present by Charlotte Zolotow
The Napping House by Audrey Wood
Owl Moon by Jane Yolen
Peter's Chair by Ezra Jack Keats
The Relatives Came by Cynthia Rylant
What Mommies Do Best/What Daddies Do Best by Laura Numeroff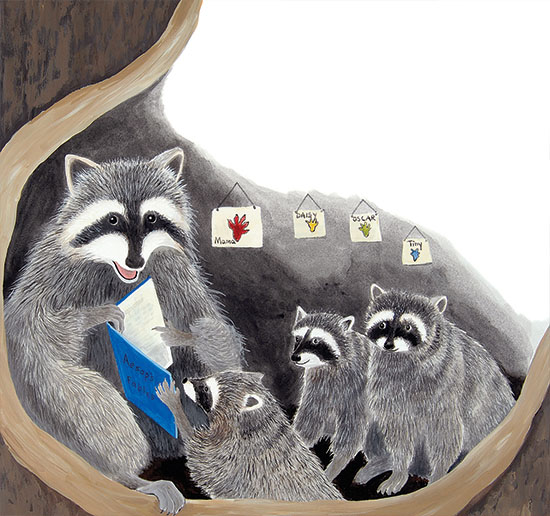 Around SC

Check out Festivals and Events happening in November around the state.
SC Spotlight
The Gullah Culture

The term "Gullah" (or "Gee-chee" in Georgia) describes communities of people who live on the Sea Islands of South Carolina and Georgia. The unique blend of the West African culture, combined with European and Native American influences, resulted in the distinct culture that is known as Gullah. Gullah traditions are the customs, beliefs, and ways of life that have been passed down among Sea Island families. Making sweetgrass baskets, quilting, and knitting fishing nets are a few of the crafts that parents and grandparents teach children.

Folklore, stories, and songs have also been handed down over the years. In June, the Sweetgrass Cultural Arts Festival highlights the unique artistry of over 100 basket makers over the two day celebration. Local residents perform a variety of entertainment consisting of Gullah/Geechee culture songs, dance, storytelling, and skits. Artists and crafters showcase their paintings and handmade crafts. Local restaurants and food vendors provide an assortment of authentic Lowcountry foods throughout the festival.

Ronald and Natalie Daise

Storyteller and author Ronald Daise and his wife Natalie perform around the country with their Sea Island Montage performances, which include singing, dancing, and storytelling focused on Gullah heritage. Natalie and Ronald also starred in the award winning Nick Jr. show, "Gullah Gullah Island" and continue to share the joy of learning about the Gullah culture through books, music, and crafts. They live in Beaufort, South Carolina with their children.
Wonderful Websites
Children's Storybooks Online - This collection of online stories is perfect for beginning readers through young adults.
Reading Is Fundamental - The Literary Resource section offers a wealth of support and information about reading and children. You can search for activities, explore booklists, read articles, and check out the special multicultural section.