Books to Read!
Brown Bear, Brown Bear, What Do You See? by Bill Martin Jr.
A Color of His Own by Leo Lionni
The Day the Crayons Quit by Drew Daywalt
Elmer by David McKee
Freight Train by Donald Crews
Go Away Big Green Monster by Ed Emberley
I Ain't Gonna Paint No More! by Karen Beaumont
Kittens First Full Moon by Kevin Henkes
Little Black Crow by Chris Rashka
Mr. Tiger Goes Wild! by Peter Brown
One by Kathryn Otoshi
The Pink House by Kate Salley Palmer
Pinkalicious by Victoria Kann
The Rainbow Fish by Marcus Pfister
You Can't Take a Balloon into the Metropolitan Museum by Jacqueline Preiss Weitzman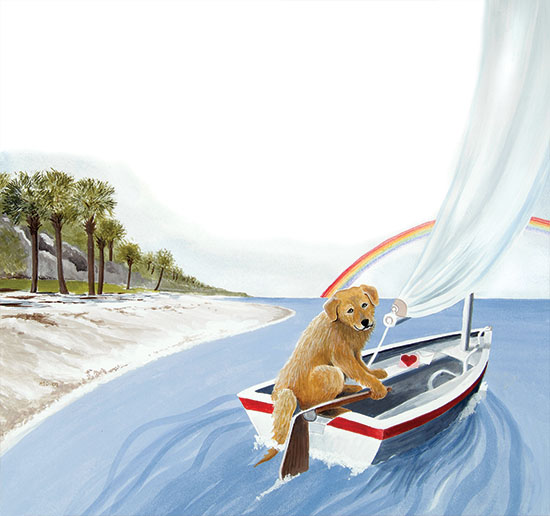 Around SC

Check out Festivals and Events happening in February around the state. Here are two unique events in February worth exploring!
The Battle of Aiken – Aiken - A three-day reenactment celebrating the 146th anniversary of this Civil War battle. In addition to battle reenactments, there are crafters, blacksmiths, woodcarvers, rope makers, and candle making. You can also tour the military camps and watch medical demonstrations at a field hospital.
Hilton Head Island Gullah Celebration – Hilton Head - A showcase for the arts, crafts, foods and history of the Native Island Gullah people. Celebration events include a month long art exhibit, a gospel extravaganza, an Arts, Crafts and Food Expo, a National Freedom Day Celebration, a Taste of Gullah, and De Gullah Playhouse.
Read & Rhyme
Thirty days hath September,
April, June, and November;
Thirty-one the others date,
excepting February, twenty-eight;
But in leap year we assign,
February, twenty-nine.
SC Spotlight
Tom Feelings

Tom Feelings was an award-winning visual artist and illustrator of children's books. Originally from New York, he lived around the world including Columbia, SC where he taught Art at the University of South Carolina. It was during that time he published The Middle Passage , one of his most well-known books and the 1996 Coretta Scott King Award winner. In his own words, Feelings said, "When I am asked what kind of work I do, my answer is that I am a storyteller in picture form, who tries to reflect and interpret the lives and experiences of the people who gave me life." You may want to read his Caldecott Honor books — Moja Means One: A Swahili Counting Book and Jambo Means Hello: A Swahili Alphabet Book . Mr. Feelings passed away in 2003.

Black History Month

To commemorate and celebrate the contributions to our nation made by people of African descent, February is celebrated as Black History Month. This tribute dates back to 1926 and is credited to a Harvard scholar named Carter G. Woodson who initiated "Negro History Week" during the second week of February. The son of former slaves, Woodson dedicated his life to ensuring that black history was accurately documented and the contributions of black Americans highlighted. The week was extended to a month of observance during the bicentennial year.