Sing a Song
Leaves are Falling
(Tune "London Bridges Falling Down")
Leaves are falling all around (Hands over head, bring them 'falling' down)
On the roof tops, on the ground. (Tent fingertips over head, touch floor)
Leaves are falling on my nose, (Reach and touch nose and other body parts as "leaves" are falling)
Leaves are falling on my head Leaves are falling on my knees
Leaves are falling on my toes Leaves are falling all around
Watch!
Autumn Leaves are Falling Down – The Learning Station
Try This!
You see many leaves on the ground in the fall. Pretend to be falling leaves! Talk together about why leaves fall off the trees.
TumbleBooks!
Learn more about trees and leaves by watching this National Geographic Video on Tumblebooks!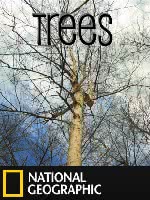 Books to Check Out from the Library